Happy Friday everyone! Hope you are all warm....dang but its cold here! This months boutique collab from The Digichick is called "Amore Mio". This year our collabs center around different countries....and this months its Italy , and love is the theme. It's a gorgeous collab - and currently on sale for 30% off!
Anita made an absolutely GORGEOUS clustered piece with the collab....and used it on a challenge at TDC. The layout immediately went GSO at DST! Congrats on that Anita :) Here is her LO: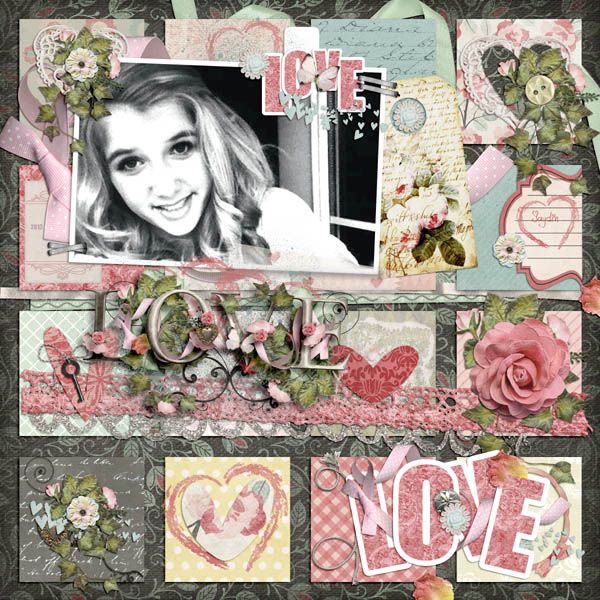 Beautiful! Here is the awesome cluster Anita made to share with you! Enjoy - and check out our wonderful collabs at The Digichick!
Happy Scrapping! -Kim