Hello everyone! Hope this newsletter finds you all warm and safe (not too warm - for my Aussie friends!). Its been weird weather here in Wisconsin again - up to 40 degrees one day, down to zero the next, but at least we haven't had more snow so far (which the farmers do NOT like at all!). Since I'm stuck inside, I've been getting alot done , including this week's new release, Scrap Therapy. Devoted to Memorykeepers everywhere, this one highlights digital scrapbooking, with word art and strips to show your creativity! Perfect for all types of scrapping projects, its available as seperates, a bundle or the entire collection, and sorta coordinates with last weeks release Completely Quirky. Its basically the same palette, with a different approach! I hope you will like it as much as my Creative Team and I do :) Scrap Therapy is on sale for 30% off regular pricing now until Sunday night at midnight :) There's a gorgeous cluster piece for you, too - down at the bottom of the page!
and some wonderful inspiration from my fabulous CT!
Aren't those fun and fabulous? I love my Creative Team!
My team has made some awesome freebies to share with you using Scrap Therapy - the first one is a gorgeous clustered wordart piece from Anita :) Enjoy!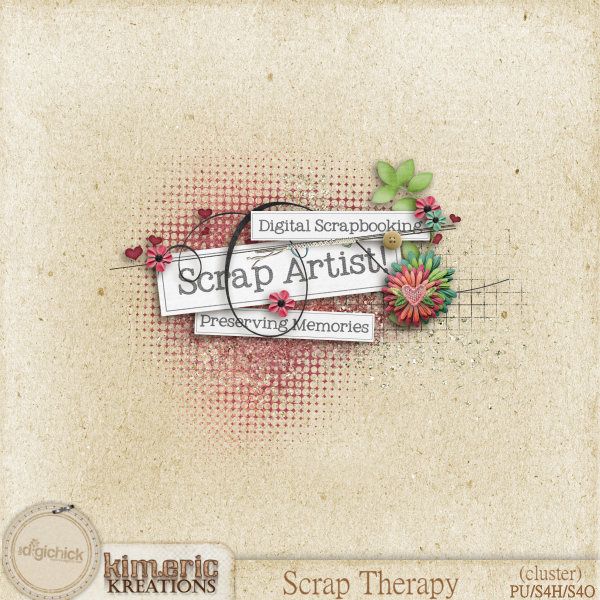 The image is linked to your direct download. Stay tuned for more clusters!
Happy Scrapping! -Kim