Hey there!!! I hope my US friends are enjoying a wonderful LONG weekend to celebrate Memorial Day! Back home in Orfordville, Wi. the day is celebrated in style....and in the way that it should be. Tomorrow, there will be the traditional parade which follows a program put on by American Legion Post 209. The parade ends up at the Post field grounds, where another ceremony remembering our Veterans takes place. The fields are filled with flag poles....each a memorial to a Vet who has passed away. The flags fly twice per year - Memorial Day and Veterans Day. This year was the exception to that rule, as one of Orfee's own, Cpl. Benjamin Neal died for our country on April 25th of this year in Afganistan. The flags flew to welcome Ben back home when his body was returned to the USA. I'm sure he will be on the minds of many back home tomorrow! Ben was only 21, and a lovely young man :)
"Ready, Set, Go!" and "Remembrance" are both new this week at the Digichick. The first was made when my CT gal Anita sent a photo of her grandson Levi driving around on his new birthday present...a motorized car! The palette is bright and cheerful - and the kit is filled to the brim with papers and elements, graffiti and a great asphalt alpha for those "speed demon" LO's!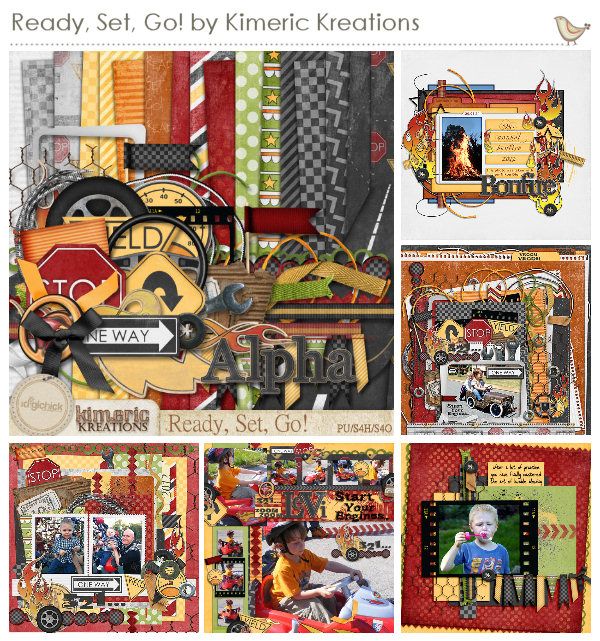 these are the photo's that inspired the kit: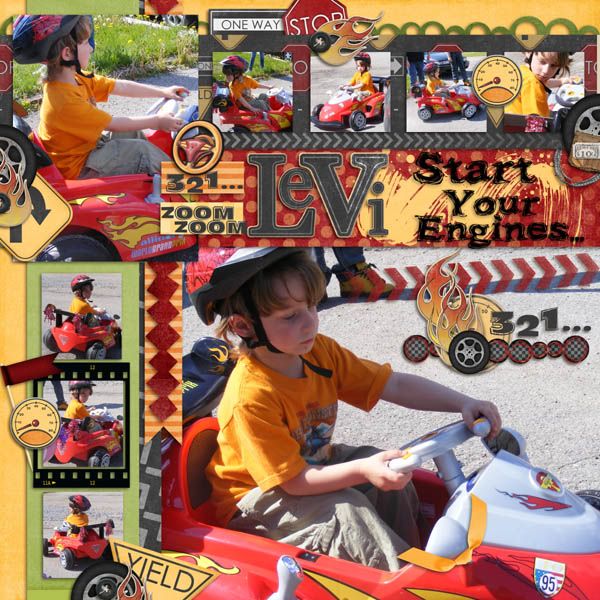 stay tuned...there are a couple freebies for Ready, Set, Go! at the bottom of this post!
Next is Remembrance....soft and shabby and perfect for heritage/vintage LO's. There is an addon pack that delves into the deeper tones.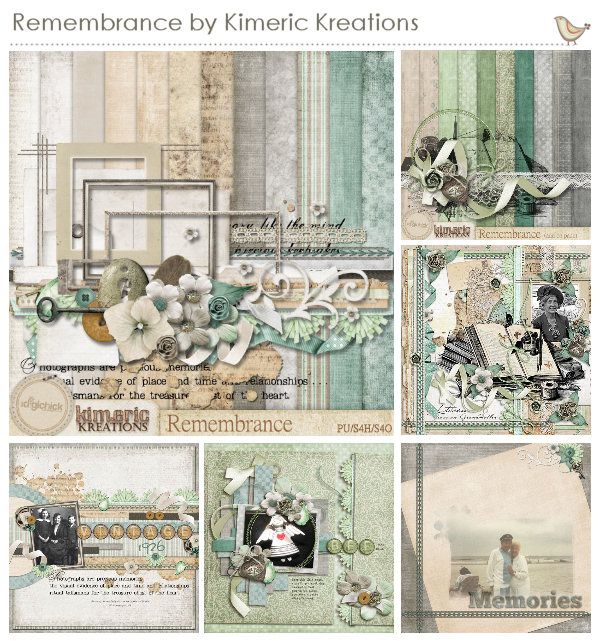 Gorgeous stuff from my wonderful Creative Team, huh?
Jenni and Anita were both busy doing LO's...and still had some time to make a few things to share with you. All coordinate with Ready, Set, Go!. There is a gorgeous QP from Jenni, and the second freebie contains some cool taped frames also from Jenni and a great word art piece from Anita! Take one or both - - and Enjoy! The images are linked to direct downloads :) Till next time - - Kim